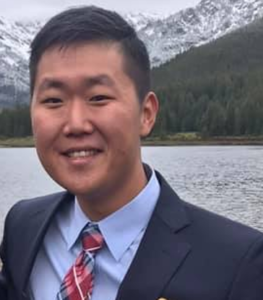 Brian Kim is an acoustics and vibration engineer proficient in instrumentation, signal processing, FEA, and design. He has an extensive background in industrial noise and structural dynamics, and has experience analyzing complex coupled acoustic and vibration problems. His recent projects include structural vibration isolation of a second floor, high impact exercise room to prevent transmitted vibration to adjacent spaces.
Education:  M.S., Mechanical Engineering, University of Cincinnati, Cincinnati, OH, 2014
Key skills: FEA, vibration, acoustic, and structural design, measurement, study, and consultation.
Technical experience Acoustical consulting for architectural, environmental, and room acoustics through practices like façade STC/OITC verification, industrial noise monitoring and simulation, reference sound source testing, and microphone traversal. He also has background in boundary element method, fluid-structure interaction, FEA, and field measurements of noise, vibration, STC, sound intensity, and structural dynamics.
Selected project experience
Texas Instruments, RFAB2 facility design FEA simulation for vibration design
NNSMC Façade design Exterior façade, window, and roof recommendation from site measurements
Harbor View Employee Amenities Floor Vibration isolation floating floor design to reduce human induced impact vibration transmission
SSOE Pedestal vibration design
Vicor Corp. In-situ stiffness extraction and new facility vibration design