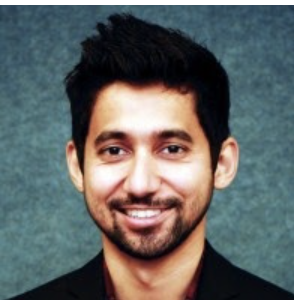 Siddharth Mahajan joined VACC in 2020, with experience conducting a broad variety of acoustics and vibration consulting, research, and testing activities. He is actively involved in professional organizations keeping up to date with the latest happenings in the industry. Notably, he is a member of committee E33 on Building and Environmental Acoustics of the ASTM International Organization that develops and maintains standards related to STC, IIC and OITC among other important acoustics and vibrations metrics.
Education:
M.S., Mechanical Engineering, North Carolina State University
M.S. Thesis: "Focusing of Ultrasound using Self Bending Beams"
B.S., Mechanical Engineering, University of Pune
Registrations/Training:
Member, Acoustical Society of America
Member, Institute of Noise Control Engineering
Concert Hall Research Group Summer Institute 2019
Key skills
• Acoustical measurement, study, and design consultation, Vehicle Dynamics, Biomedical Ultrasound.
Technical experience
Extensive background in room acoustics and environmental noise simulations, and has experience analyzing complex noise and vibration isolation problems. His project experience spans a wide range, including but not limited to cultural and performing arts spaces, residential and commercial buildings, hotels, hospitals and K-12 schools..
Selected project experience
Holy Name of Jesus Cathedral: Room acoustics using 3D computer modeling and Noise control
Fort Bragg, North Carolina: Design and field-testing verification according to SCIF requirements for noise isolation.
Pendo HQ: Room acoustics, HVAC noise control for corporate office tenant upfit.
Duke University Canine Cognition Lab: Design and field verification for noise isolation.
Duke University Lemur Center: Design and field verification for noise isolation.
Saint Luke Catholic Church: 3D Acoustical Modeling, room acoustics design and measurements.
Horry County Middle School: Acoustical Design for classrooms, cafeteria and auditorium.
UNC Hospitals Audiology: HVAC Noise Control.
Duke Energy Lincoln County: Environmental Noise Control using Computer noise modeling.
210 Adrian Road, Millbrae: Feasibility Study and exterior façade design considering noise and vibrations from BART and Caltrain.
Professional Work Experience:
2020 – Present               Associate, Vibro-Acoustic Consultants
2020                               Associate, Shen Milsom and Wilke
2016 – 2020                   Acoustical Consultant, Stewart Acoustical Consultants
2016 – 2017                   Graduate Research and Teaching Assistant, North Carolina State University